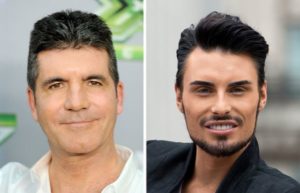 Botox is popular among male celebrities with stars such as Simon Cowell and Rylan Clark admitting to stalling the ageing process with the anti-wrinkle injections.
Now the trend seems to be catching on with more and more men undergoing the cosmetic treatment.
But it seems men are playing Russian roulette with their health by allowing untrained friends and acquaintances to administer beauty treatments, a study of 2,000 adults revealed.