Dermal Filler Treatments – Lip Enhancement
Lip Definition
A well defined border to the lips can really have a dramatic effect on the overall look of your lips.
Over the years, the lips and nasal philtrum (ridge area between the nose and lips) tend to flatten out and lose youthful definition. Even if you are not wanting to plump or add volume to your lips, by defining the border you can make subtle yet definitive changes in their appearance.
Lip Volume
Whether you were born with thin lips or you're now experiencing a loss of fullness, the application of a little dermal filler can create a subtle change with impressive effects.
We all suffer a loss of lip volume as we age along with the border definition eroding. With the skilled application of lip fillers, we can give you a pair of lips you can be proud of whilst maintaining a balanced appearance.
Causes of Lip Lines & Volume Loss
There a few factors responsible for the development of lip lines. Firstly, and it may sound ridiculous, but the simple fact that we constantly use our lips develops lip lines. Every time you purse your lips to drink through a straw or whistle a tune, you create folds in the skin. Over time, the repetition of this pursing motion can result in permanent creases and lines around your mouth. For this reason, smokers often show an increase in the number and severity of lip lines. Add this to the fact that smoking also dries out your skin which is known to accelerate the formation of wrinkles and loss of skin tone, it's clear that smoking is a major factor in the formation of lip lines. Another cause of lip lines which we have no control over is ageing. We all age and as we do so our skin loses collagen and elastin, the elements which give volume and smoothness. Put this together with a natural reduction in facial fat, the result is a thinning of the lips with an increase in line formation. If you're a smoker this is another good reason to stop, but for everyone there are effective ways to reduce the appearance of lip lines and add volume, lip fillers!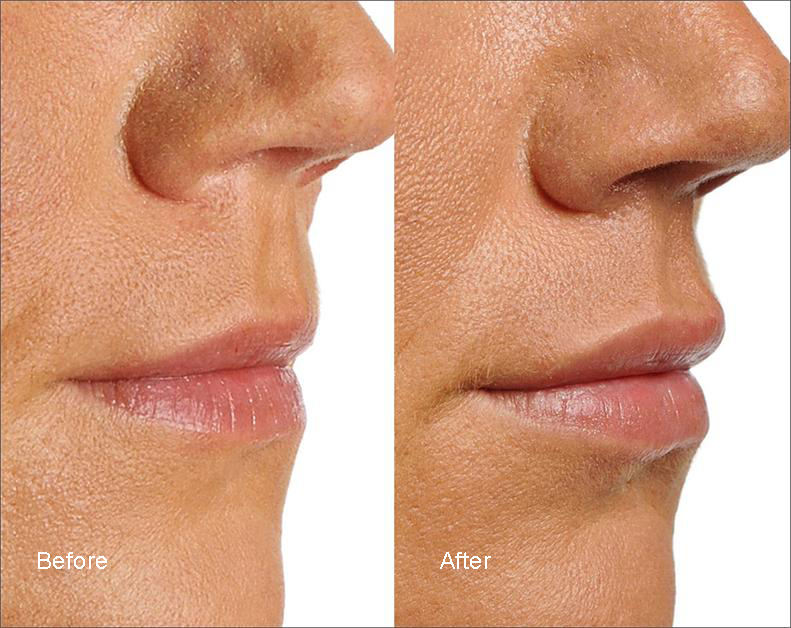 Lip Definition and Lip Enhancement in Hampshire
All Oris Medical treatments follow a detailed pre-treatment consultation. Your consultation starts with a discussion with Dr  Jess about your goals and the look you wish to achieve. She will be able to advise you which treatments will be most effective at helping you reach your objectives. If you decide to proceed Dr Jess will make a detailed recording of your medical history and conduct a careful examination of your face.
We are happy to provide detailed consultations for all new clients.
For a FREE, honest & impartial professional opinion without any pressure sales techniques, get in touch.

FAQs about Lip Filler Treatments
What products are used to treat lips?
How do lip filler injections work?
Are lip filler injections safe?
How long does a lip filler treatment take to administer?
What is the recovery time following lip filler treatments?
Are lip filler injections painful?
How quickly will I see the effects of my lip filler treatment?
How long will the effects of the treatment last?
Are there any side effects with lip filler treatments?
Who regulates dermal fillers and clinics?
Prices for lip fillers seem to vary tremendously, why?
What products do you use?