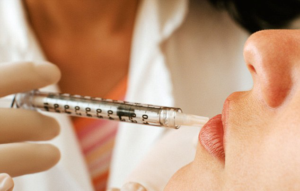 Following a year of apparent debate and investigation, ministers refuse to curb cosmetic cowboys and back street Botox clinics in favour of economic growth.
Cosmetic cowboys providing Botox and dermal filler (amongst others) treatments will remain unregulated in the UK for the foreseeable future. We hear that the government have made a dramatic U-turn as they feel that creating any kind of regulation may affect the estimated £3 billion per year industry.
Oris Medical and other highly qualified doctors and surgeons in the UK have been campaigning for industry regulation for years and this was meant to be the start. Sir Bruce Keogh, who released his review of regulation in April this year in the wake of the PIP breast implants scandal, is now shocked at the decision.
Oris has called for measures including a minimum standard for practitioners, proper regulation for all those providing treatments, and an end to the hard-sell tactics that see special offers and glossy advertising undermine the seriousness of the procedures involved.
According to reports, ministers are worried that regulating the £3 billion industry will constrain it in the run-up to the 2015 Election – a period during which they want unfettered economic growth. We believe that people's health is far more valuable.
Science writer and broadcaster Vivienne Parry, who sat on the cosmetics review panel, said the lack of a mandatory register was 'outrageous'.
Describing the Government's expected response as 'utterly appalling', Ms Parry said: 'It means people's lives will continue to be put at risk.
'We are heading for a public health disaster, just because it fits in with the Government's growth agenda. I believe there's an element of chauvinism here, a mind-set that ''these are stupid people having these treatments and it's their own fault if things go wrong''.'
Last night Sir Bruce said he would be dismayed if the Government decided against firm regulation. And Rajiv Grover, president of the British Association of Aesthetic Plastic  Surgeons, said a mandatory register was essential.
Marcelle King, 58, is one of those who has suffered from 'backstreet Botox'. She ended up in casualty after being injected with what she believes was fake Botox by a man purporting to be a plastic surgeon. The 'treatment' took place in a friend's kitchen.
Mrs King, a dog trainer from Poole in Dorset, suffered a severe allergic reaction and said: 'I could have died. The police still don't know what I was injected with – it could have been knocked up in someone's bathtub.
'I will be very disappointed if the Government fails to regulate – it's all about money isn't it? Has someone got to die before they do anything serious about it?'
The only 'half-hearted' effort to form regulation was a scheme called IHAS, but this falls well short of what the UK need to be safe as it's simply a voluntary register. What do you think about this very sensitive and vitally important subject?